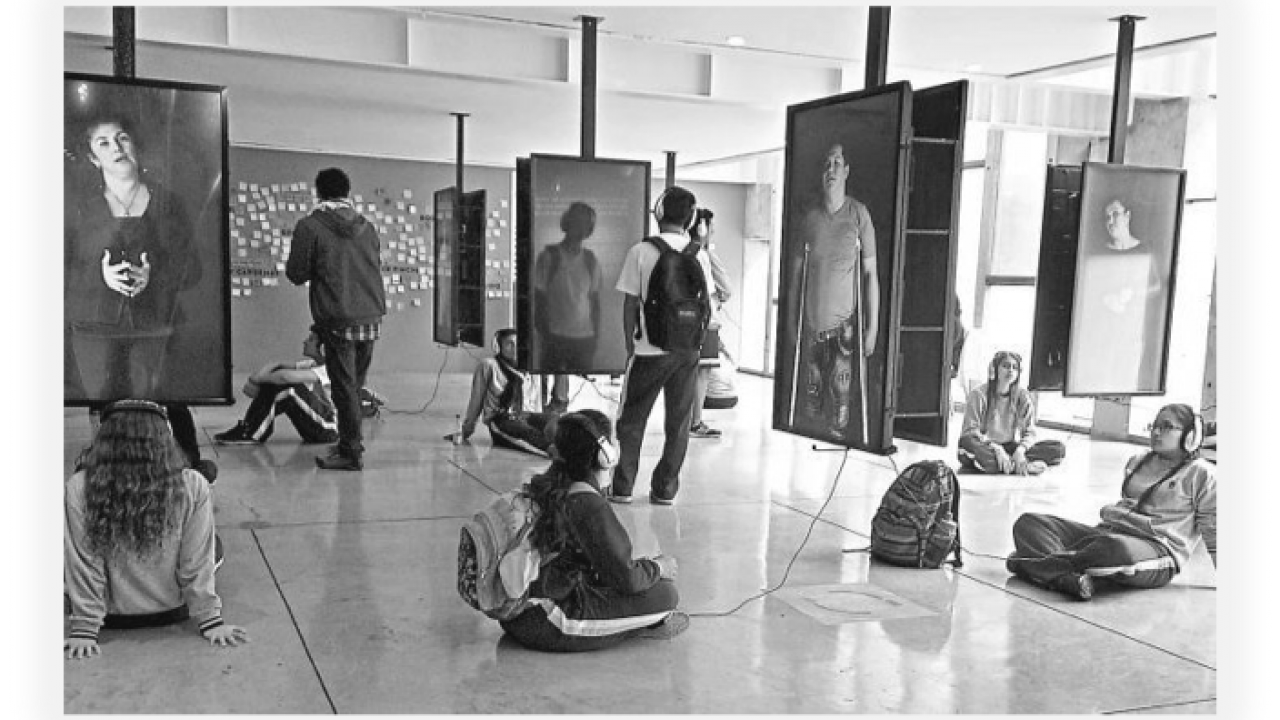 Location
UC Davis International Center
TEACHING HUMAN RIGHTS & MEMORY IN THE AMERICAS
May 2 & 3 | UC Davis International Center | RM 3119
Sponsored through a Seed Grant for International Engagement from Global Affairs, the event will bring together scholars and professionals from the United States, Canada, Argentina, Mexico, Peru, and Chile who have created or are currently leading programs focused around human rights pedagogy or whose pedagogical practice extends beyond the traditional classroom setting.
The event will be held in Spanish and English at the International Center. 
Organizers: Michael Lazzara, Marian Schlotterbeck, and Charles Walker.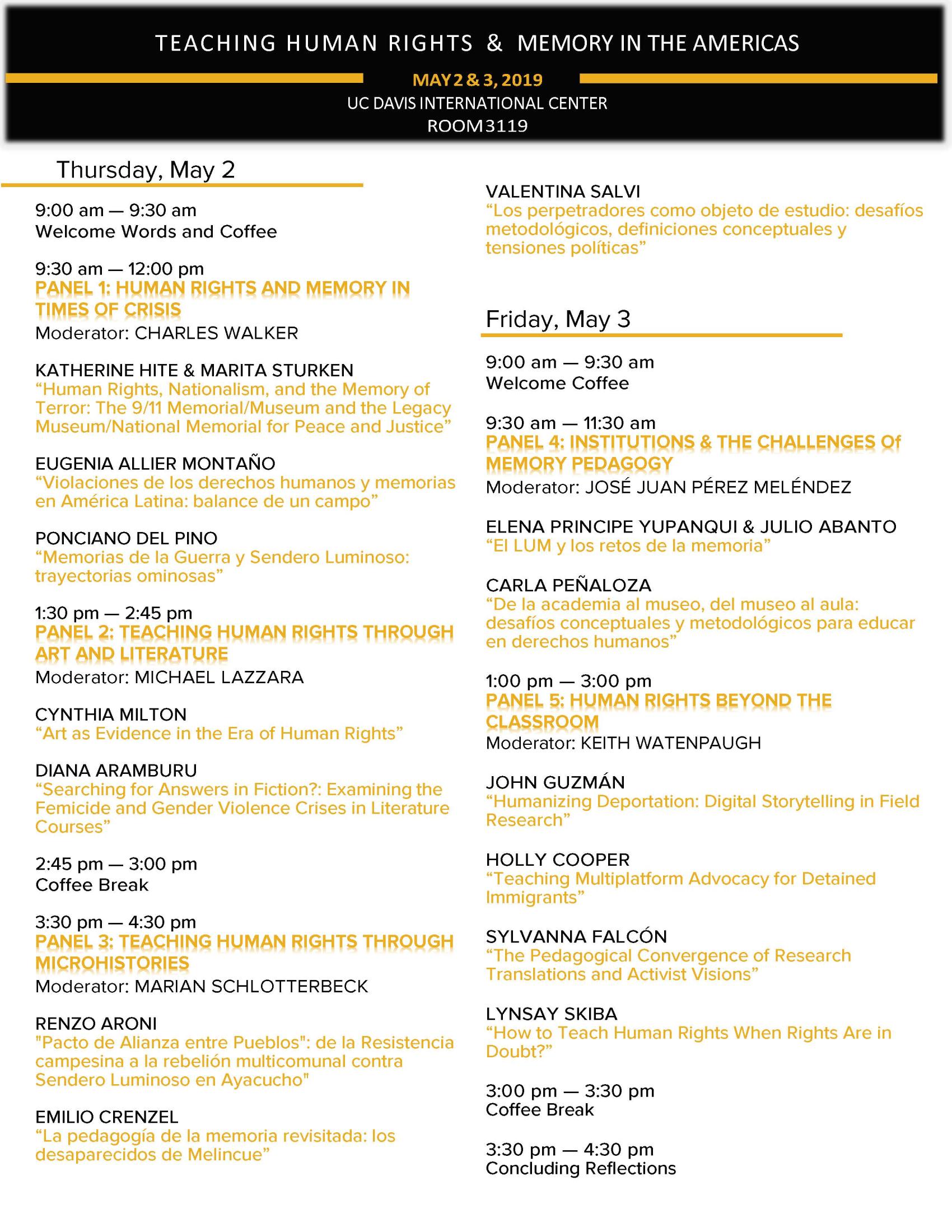 Program and Bios
Click here to check out our Conference Program and list of Participant Bios!