Dispatches from #FMDH23: Ex-ESMA - The Weight of Memory and a Game-time Decision
Day Two for the UC Davis Backpack Team at UNESCO's Global Human Rights Conference
Quick Summary
A visit to one of the world's most important human rights sites of memory spurs reflection and a change in strategy for the Backpack Guides
My name is Ella Ross ('23 IRE/HMR). This week I've been part of the team representing UC Davis Human Rights Studies and the Article 26 Backpack at the UNESCO 2023 World Forum on Human Rights (FMDH) in in Buenos Aires, Argentina. I'm here with three other UC Davis Human Rights Studies students, Dheera Dusanapudi, Valerie Lima, and Emma Tolliver. 
In the days leading up to our presentation (3/23), we visited the location where we were going to present on Backpack.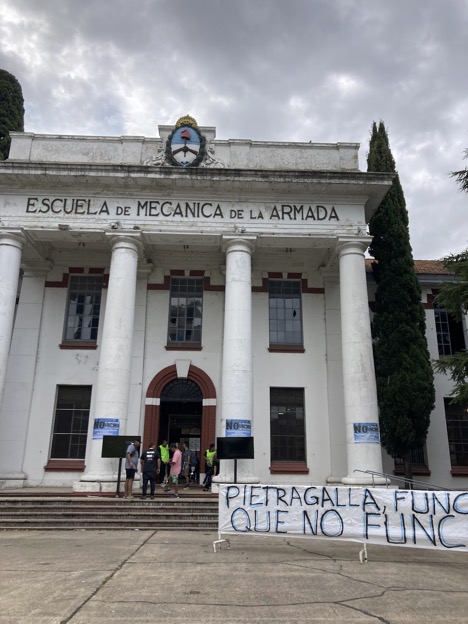 This year's forum is hosted at the former Escuela Superior de Mecánica de la Armada (ex ESMA). Like many locations in Argentina, ex ESMA was one of the largest clandestine torture centers during the Dirty War (1974-1983). Since the early 2000's, ex ESMA has been a public museum — a memory space — where people can learn more about the horrors of the Dirty War and Argentina's military junta. 
After spending time at ex ESMA, the gravity of its history was heavy on our minds. Among the forum's participants were descendants, partners, and families of disappeared people (los desaparecidos). The forum held an atmosphere of reflective determination to redress human rights atrocities. As we walked through the grounds, we were stopped by a photographer who wanted to take our photo. We lined up in front of the FMDH and smiled for the photograph. Before taking the photo, the photographer said, "Please don't smile. This is not an event for smiling; it's quite serious." It was at this moment that I felt the impact of ex ESMA's dark history. The photographer was right: this was not the moment for lighthearted behavior. Argentina was kind enough to welcome us to Buenos Aires, and we have a responsibility to honor its history. 
We noticed that the conference was entirely in Spanish. While translation devices were offered, we made the executive decision to shift from our presentation from English to Spanish. As a team, we believed that presenting our information in Spanish would resonate more with the forum's participants and honor the cultural relevance of the forum. We spent the rest of the day working on our presentation and worked late into the night perfecting our translations. We even recruited some additional help from a few Colombian human rights lawyers who are staying in our hostel. Everyone in the hostel was rooting for our presentation, and we even enrolled multiple people from our hostel in Backpack the night before our presentation.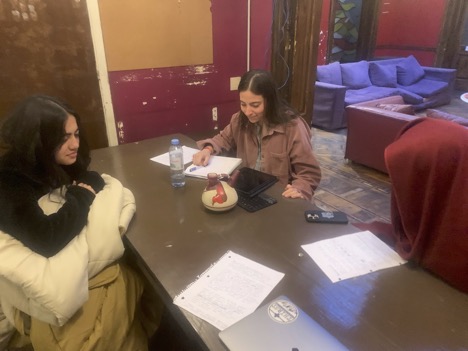 Updates about our final presentation to come.
Primary Category
Tags