Spring Human Rights Events - From Afghan Refugee Support to Mark Arax on Genocide in California's Past
Students, Faculty and Alumni Gather to Celebrate Human Rights Studies 6 Years at UC Davis
Quick Summary
Human Rights Studies showcases undergraduate, grad student and faculty research and public engagement; gather to discuss the future of the program; Mark Arax delivers first Shant and Robin Garabedian Lecture
  Photos: Casey Lauren.
Raising Awareness of Afghan Refugee Needs  - Midnight Traveller and Internship Fair - March 10, 2022 Hunt Hall 100
On Thursday,  
Kiana Alireza, 
Afghanistan Backpack Team Lead Guide and 
Louise Sevilla, 
HMR Peer Advisor hosted an encore showing of one of our favorite HRW Film Festival Films, "
Midnight Traveller
" alongside an pop-up internship fair to which IRC, World Relief and Yolo Food Bank/ Global Learning Hub sent representatives.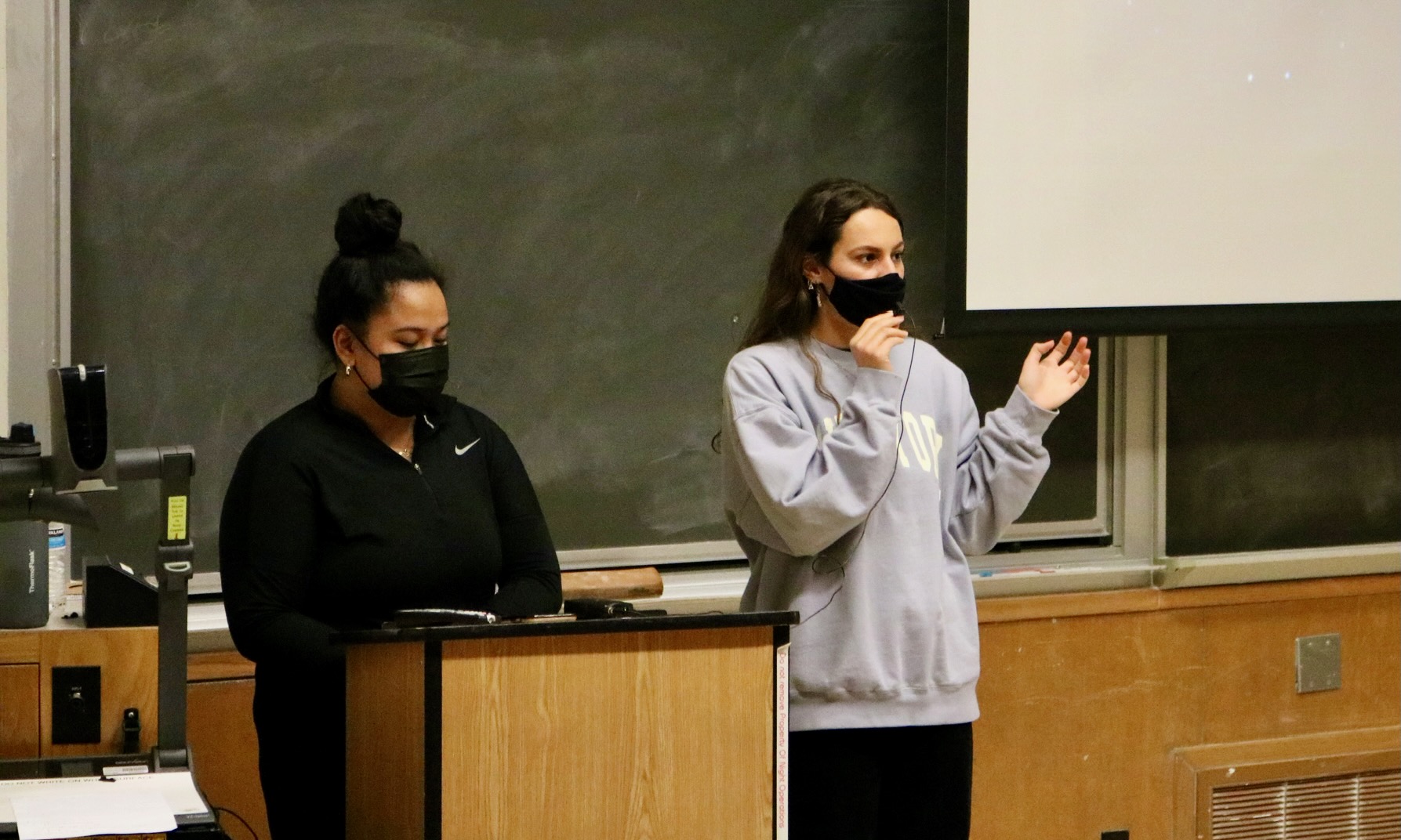 Louise and Kiana introducing the film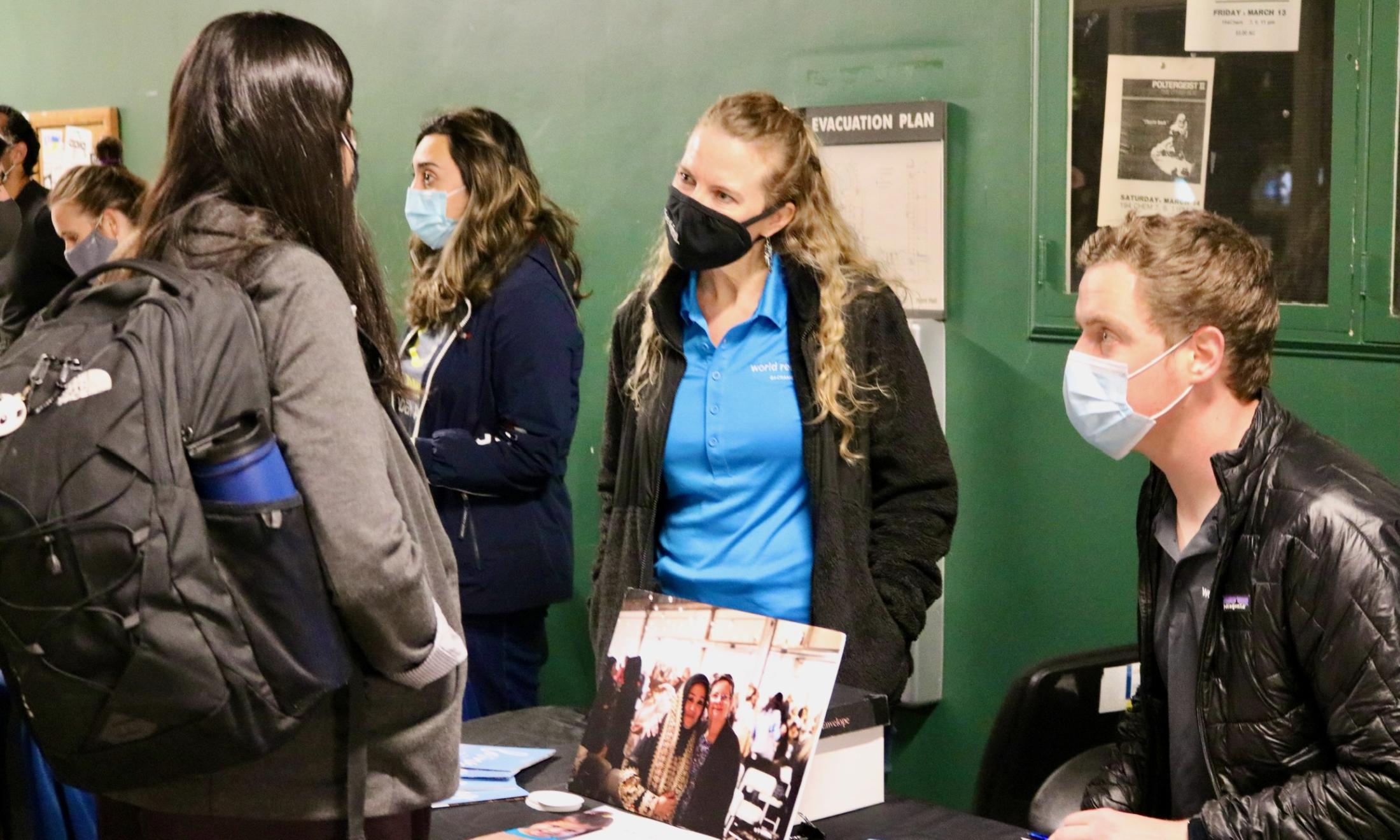 Representatives from Open Doors, IRC and Yolo Food Bank share internship and volunteer opportunities with UC Davis undergrads. 
Human Rights Studies Fall Research Conference (delayed to Winter) - Friday March 11, 2022 - International Center
Under the leadership and guidance of Professor Jeanette Money (Poli Sci) the program hosted the Second Fall Research Conference.  With opening remarks from Vice Chancellor Renetta Tull, 11 faculty members, four graduate students and two undergraduates presented their research and public scholarship and engagement.  The papers demonstrated the diversity of the scholars affiliated with Human Rights Studies, and interesting common threads emerged in environmental justice and human rights, genocide and culture and the possibilities at the intersection of engineering, humanitarianism and peace.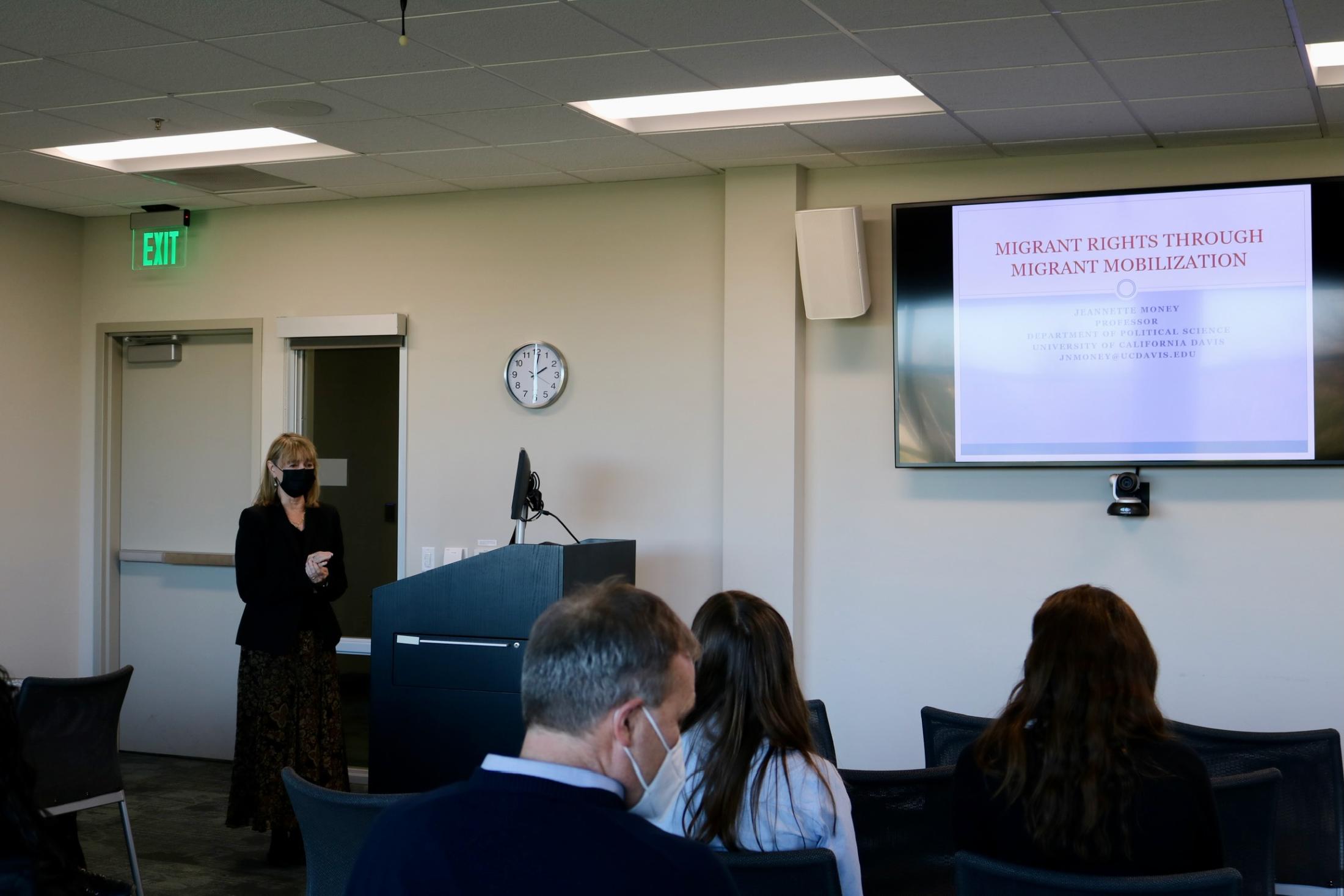 Prof. Jeannette Money presenting research on community and organizational factors in refugee global migration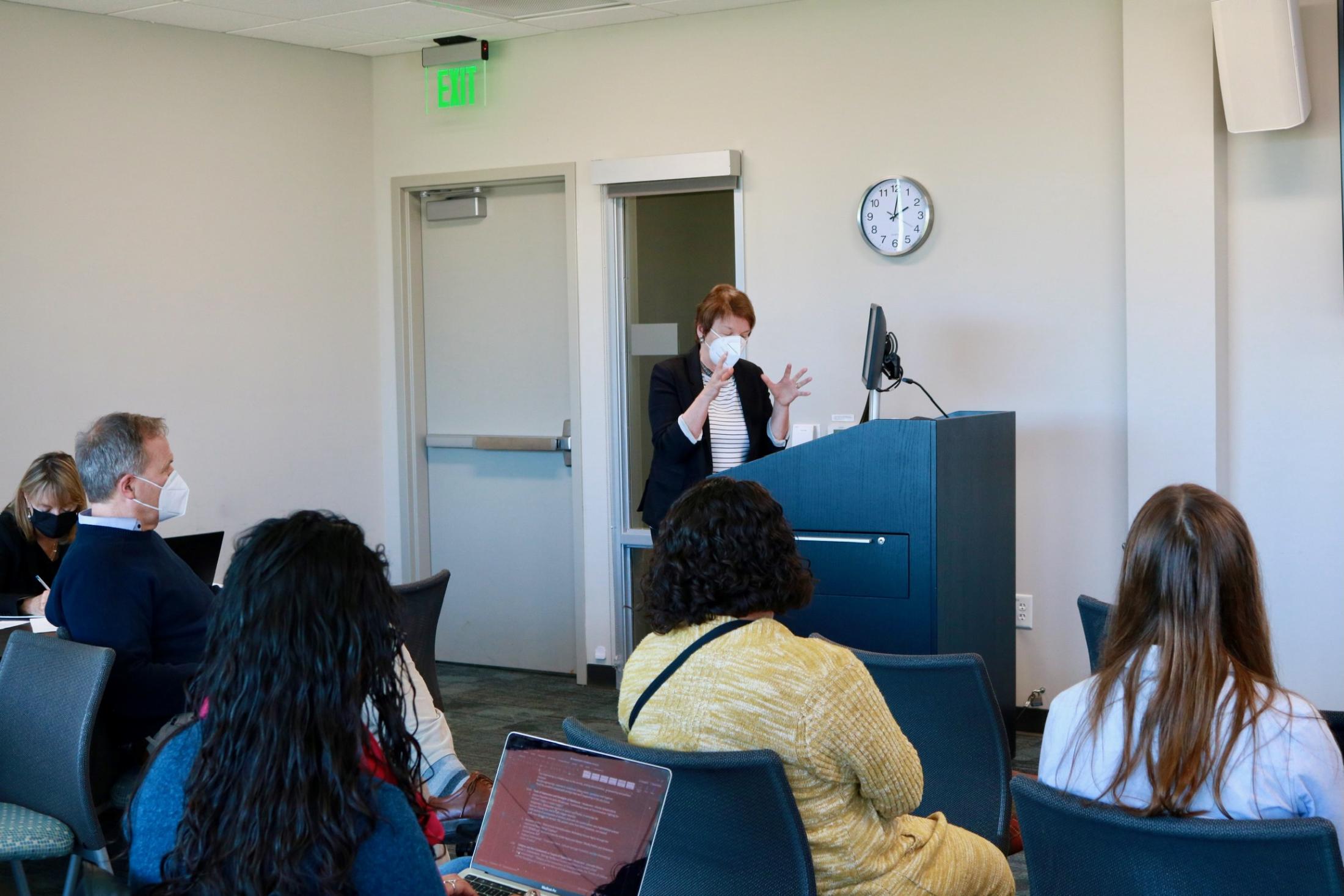 Global Affairs' Dr. Joanna Regulska on women's political resistance in Poland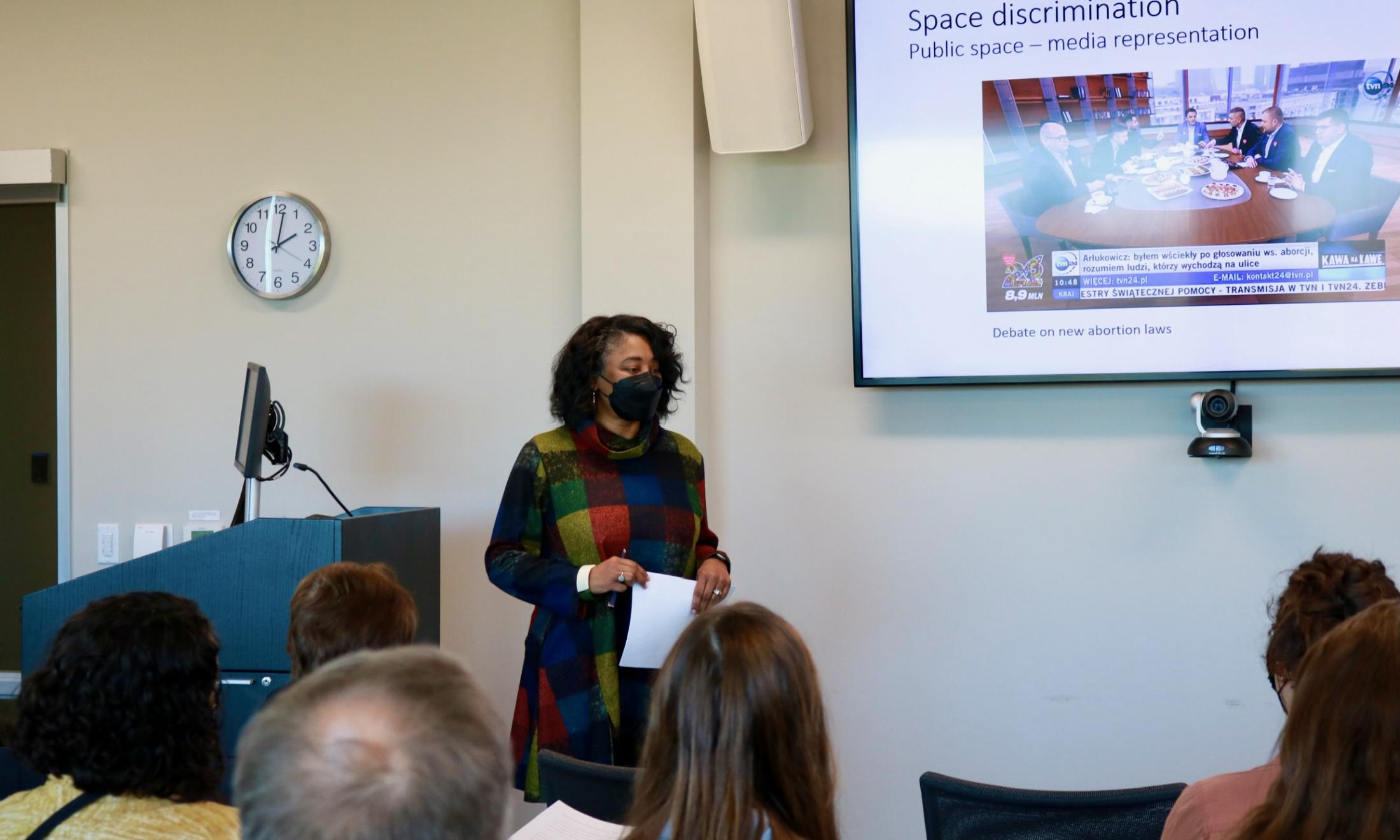 Dr. Renetta Tull on SDGs and Humanitarian Engineering
Human Rights Studies Community Luncheon - Buehler Alumni Center - March 12, 2022
 Prior to the Garabedian Lecture, members of the broader Human Rights Studies community gathered at the patio behind the Buehler Alumni Center to share information about the various elements of the program's research, teaching and community engagement. It was also a moment to introduce our Alumni Advisor Board members: Brian Sway, Rachel Goldstein, Hala Hijazi, and Debby Stegura. Dean Estella Atkwana was able to join us, as well.  Faculty, graduate students and undergraduates shared projects, challenges and problems facing the program and goals, most notably our effort to establish the first Human Rights Studies BA in the UC system by 2026.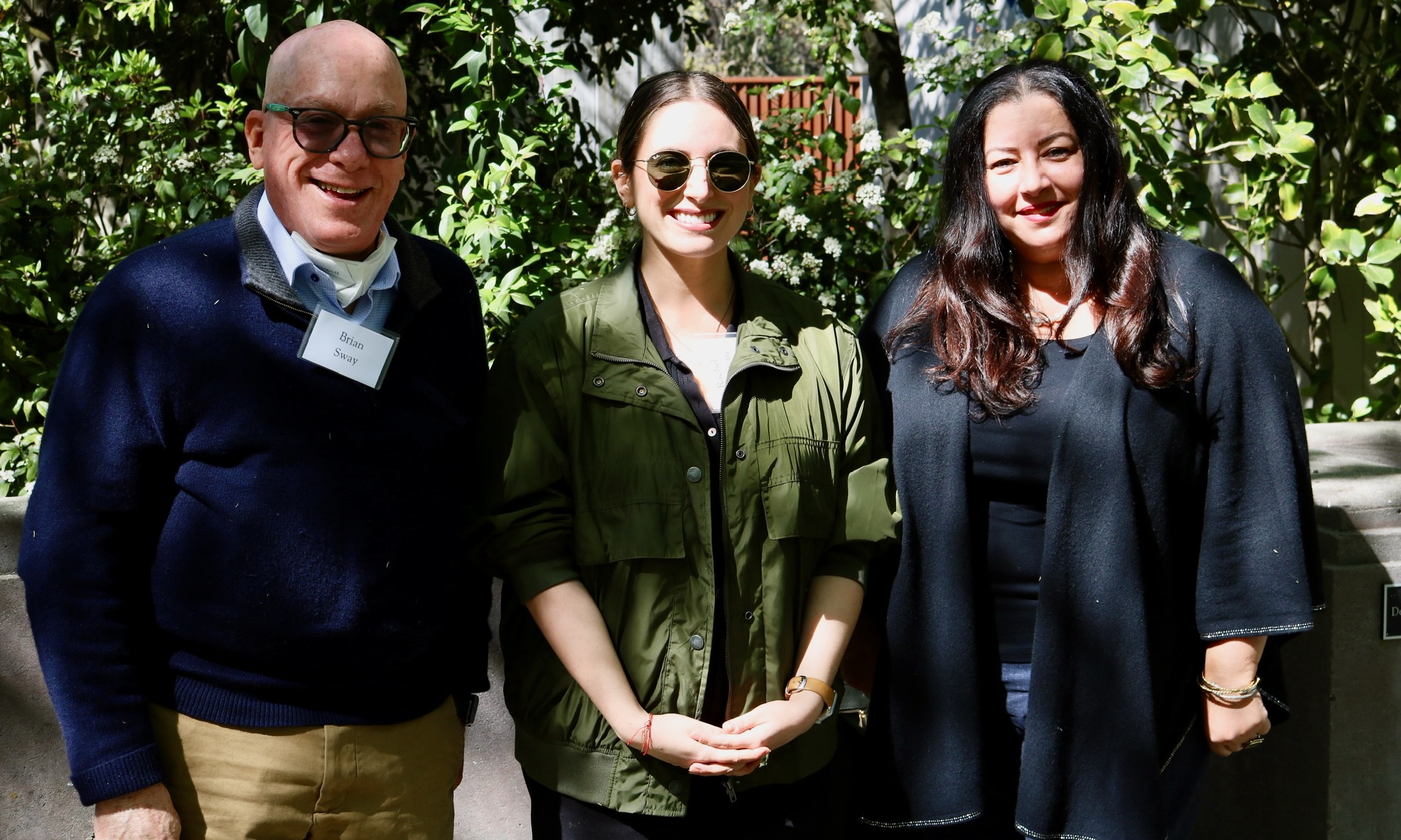 New AAB Members, Brian Sway, Rachel Goldstein and Hala Hijazi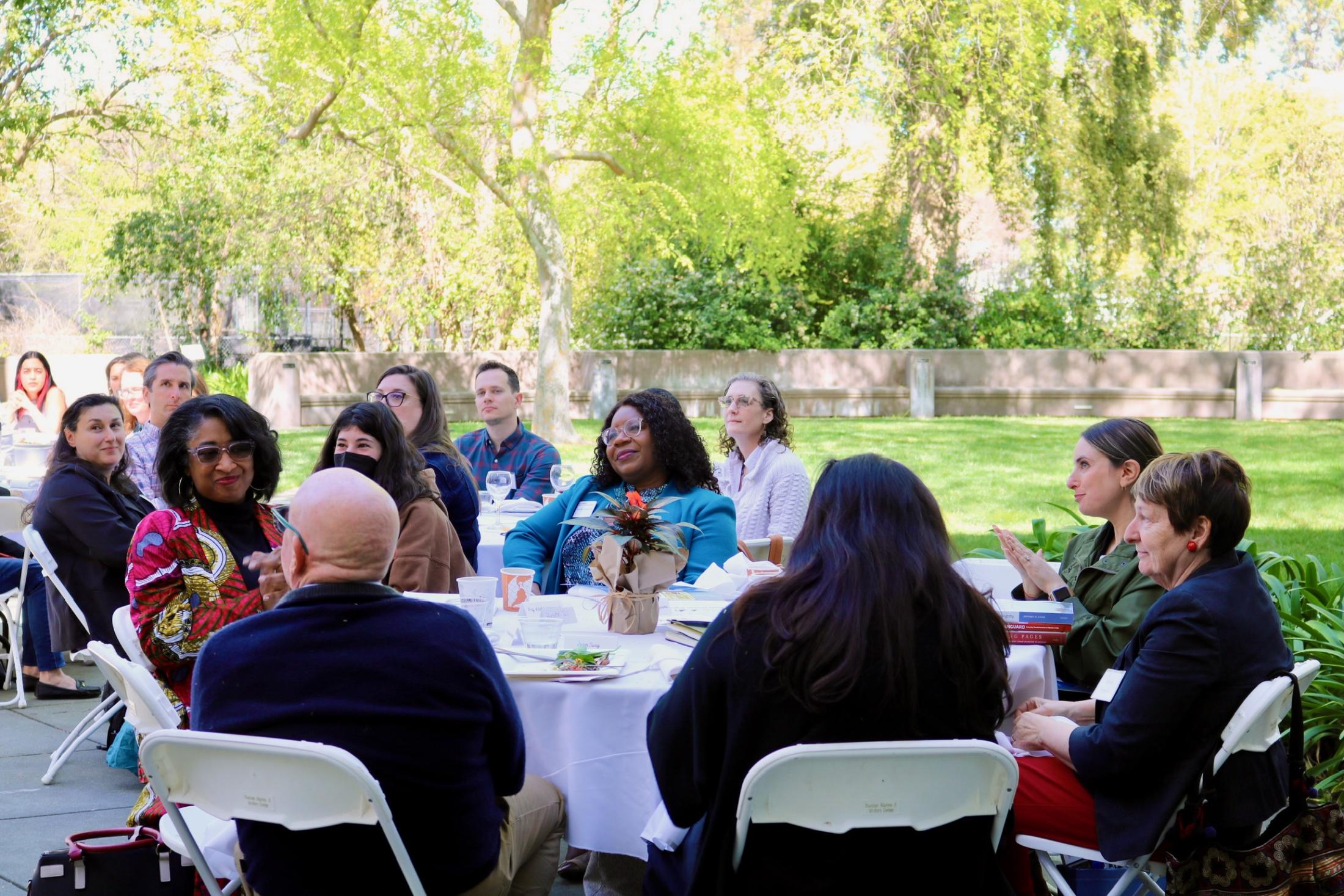 Dean Atekwana, VC Tull, Dr. Regulska and others listening to program presentations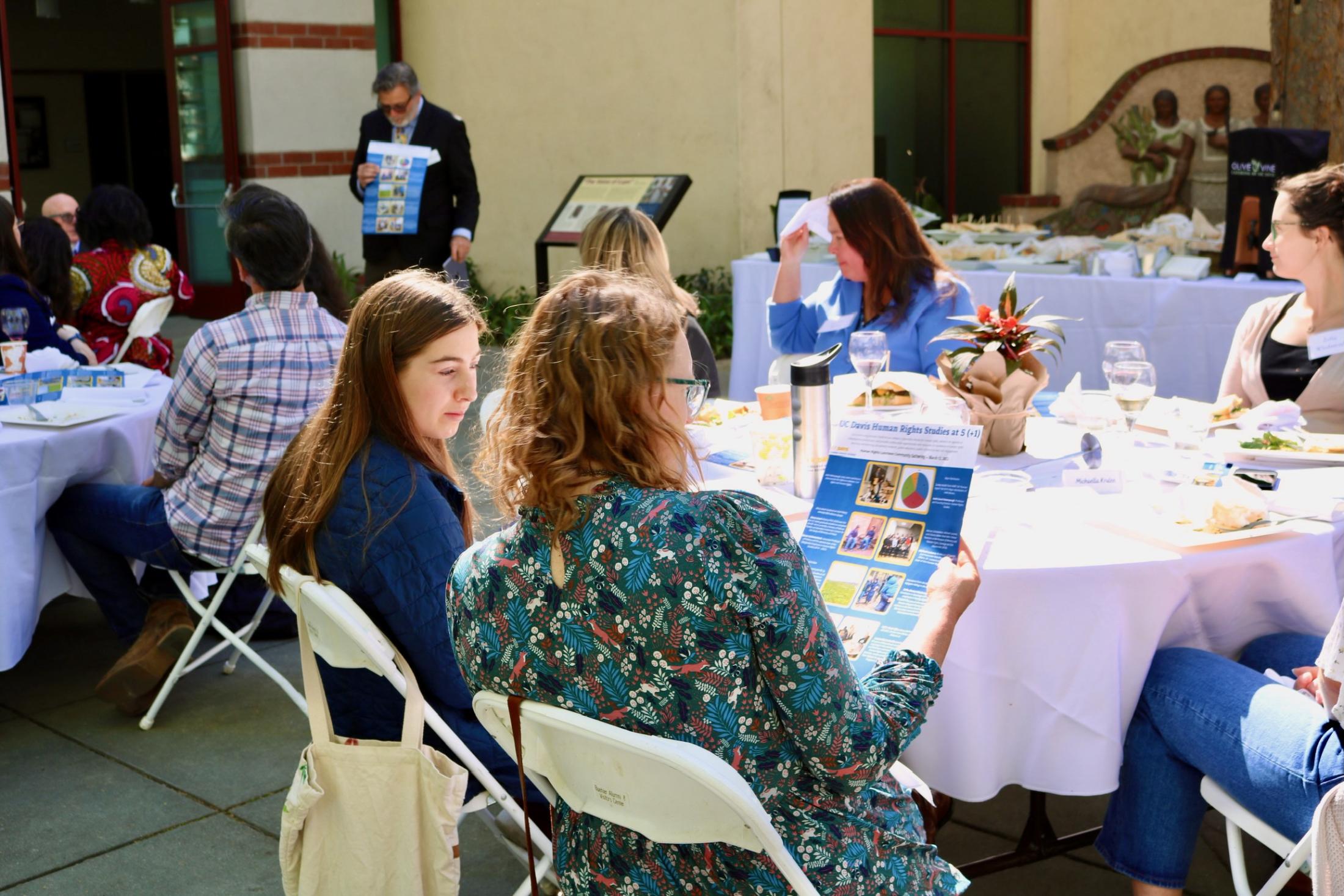 Jeneva Toolajian and Nikki Grey Rutamu review program infographic (attached)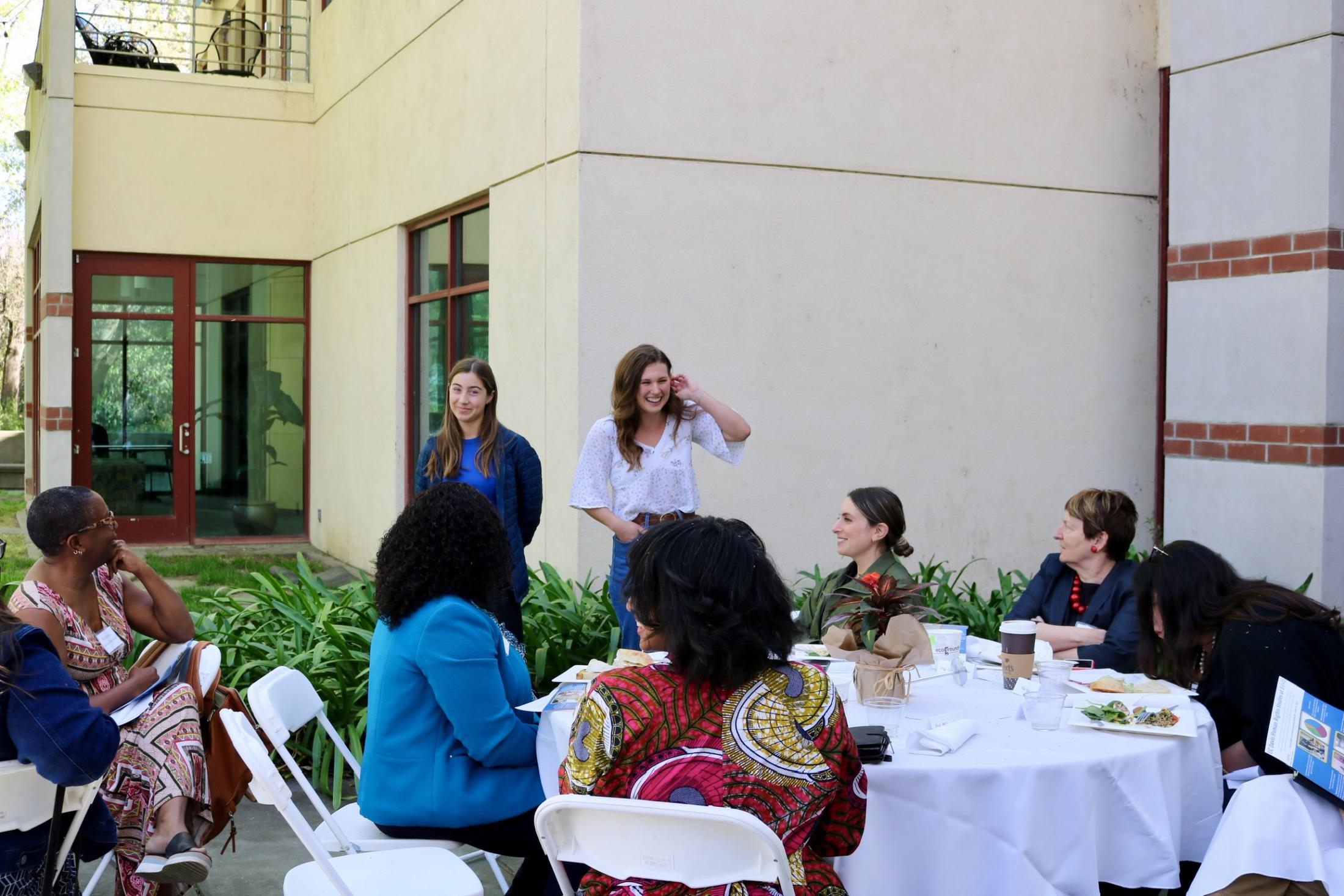 Jeneva Toolajian and Michaela Krulee - Backpack Guide Leadership
Dr. Shant and Robin Garabedian Lecture in Genocide and Mass Atrocity - Mark Arax, The Lost Tribes of the Great Valley:  Genocide and the Landscapes of Memory in California - Buehler Alumni Center - March 12, 2022
Our final event was a lecture by noted author and journalist 
Marx Arax
.  Introduced by Dean Atekwana and Prof. M
ichael Lazzara,
 Mark brought history, biography and personal memory together to tell a story of violence, land and human dispossession, environmental destruction and hate at the origins of modern California. Upon the conclusion of his talk, he was joined for a truly remarkable Q&A moderated by Prof. 
f
 (Art History).  A recording of the talk is available 
here
.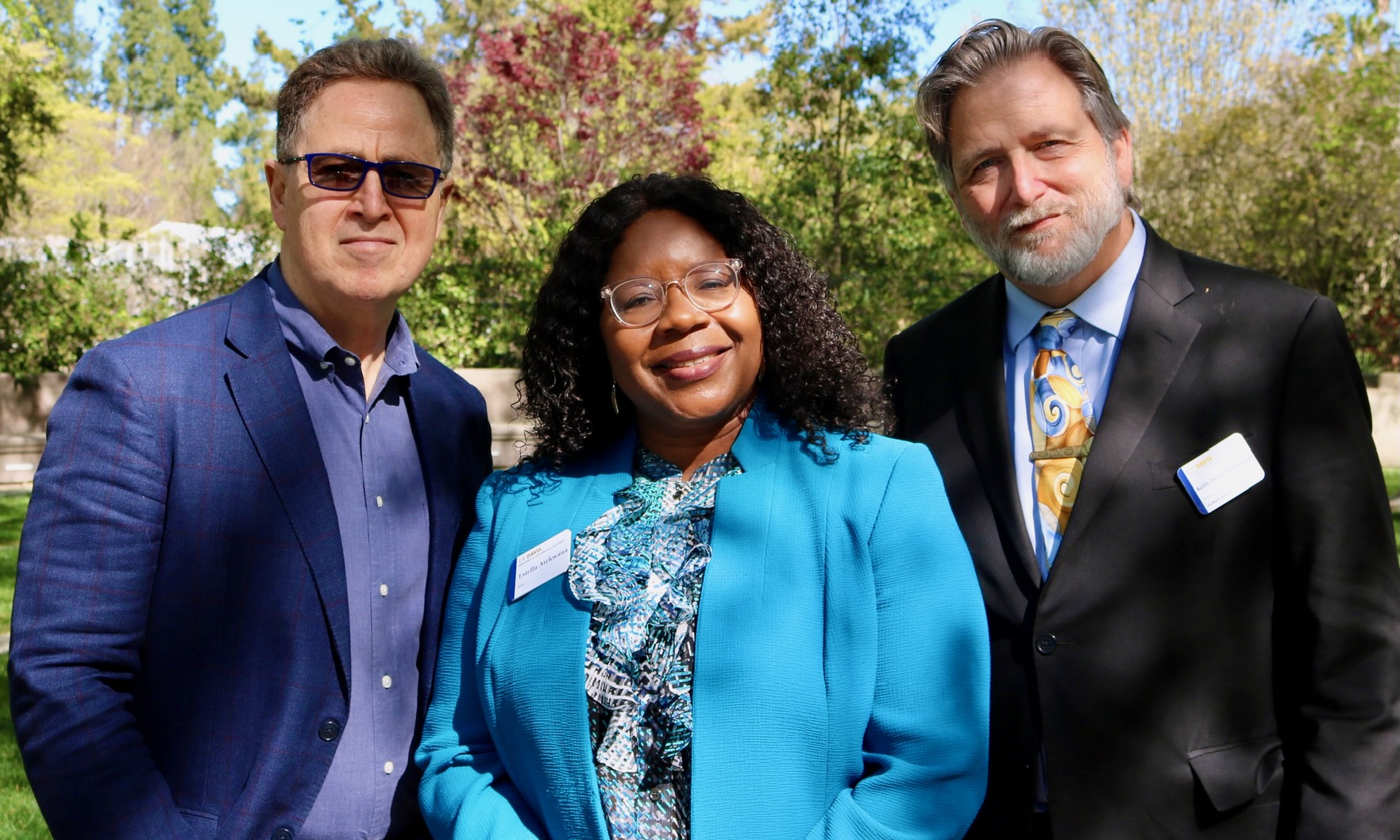 Mark Arax, Dean Atekwana, Keith David Watenpaugh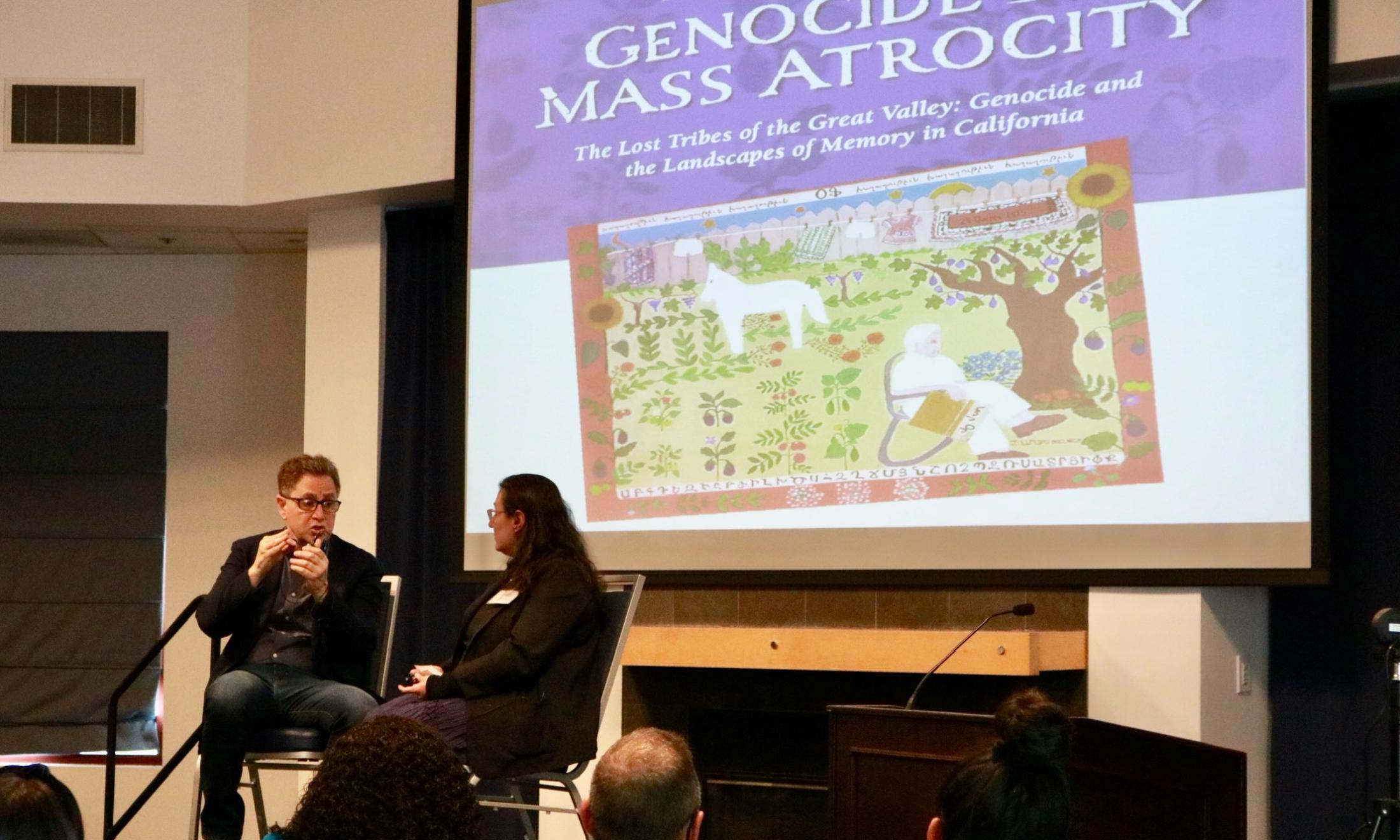 Mark Arax and Prof. Heghnar Zeitlian Watenpaugh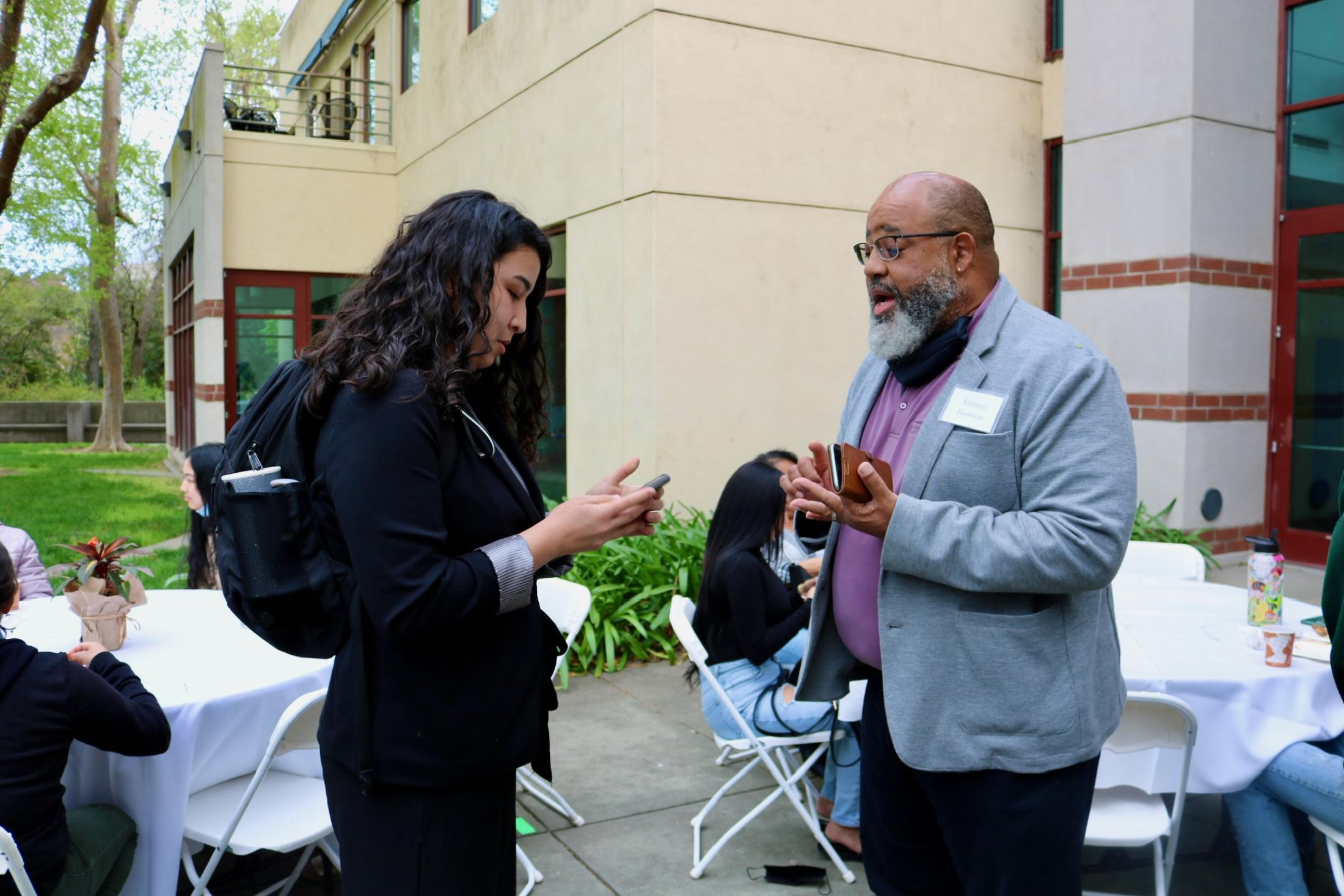 HMR Minor and Backpack Guide Emma Tolliver talks with Honors Dean Milmon Harrison
Backpack Guides and HMR Students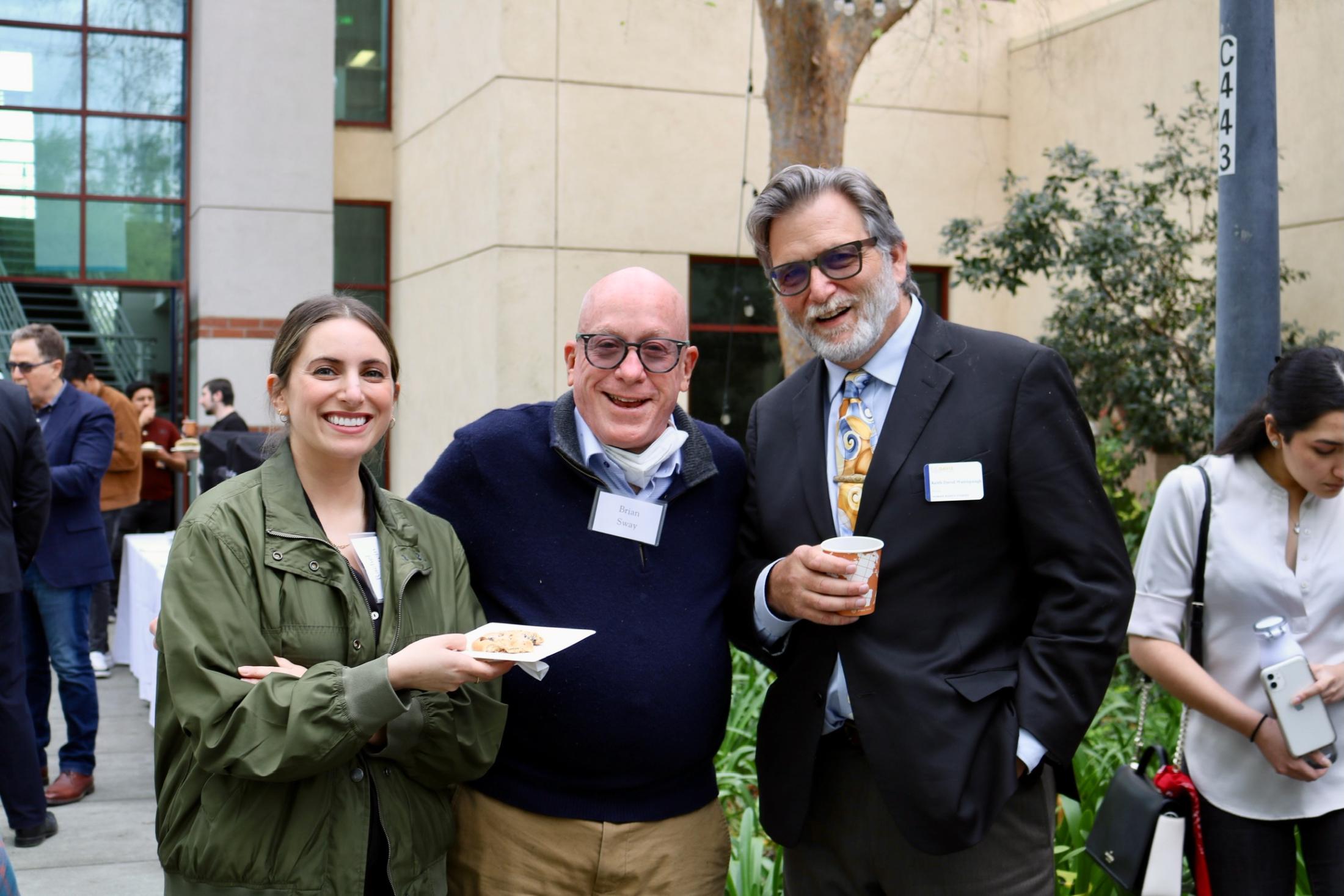 Rachel Goldstein, Brian Sway and Keith David Watenpaugh
The event concluded with a wonderful reception in the lengthening shadows.  Planning has already begun for next year's events.
Again, thank you and enjoy our equinox break.  My special thanks to Camille Pon and Stephanie Taczak Shimata. Please see the attached documents for more information.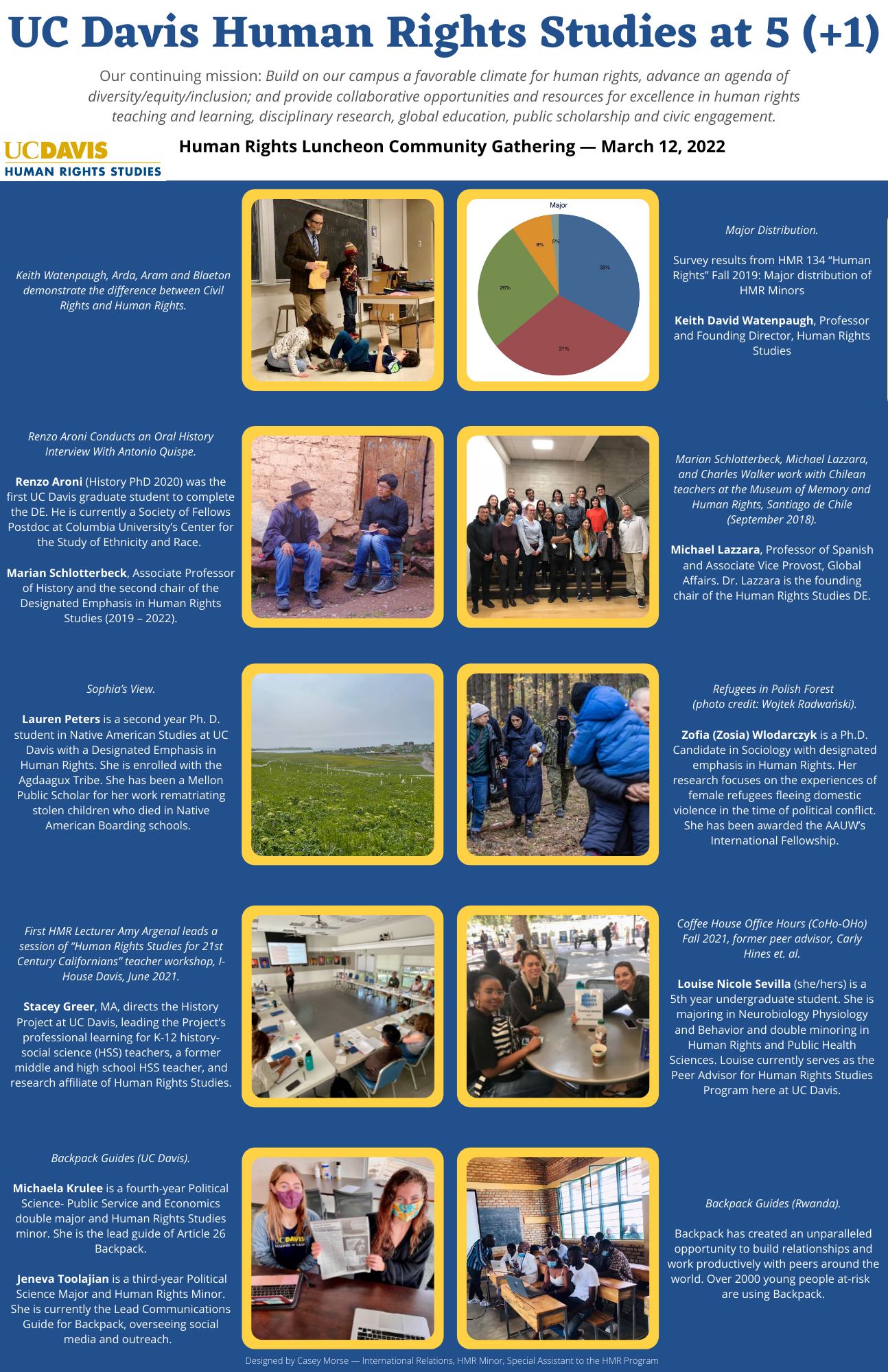 Media Resources