Dispatches from #FMDH23: Day of Remembrance for Truth and Justice
Places of Memory Critical to Human Rights Studies Moves the UC Davis Team
Quick Summary
March 24 is Argentina's Day of Remembrance for Truth and Justice (Día Nacional de la Memoria por la Verdad y la Justicia). This day is a national holiday honoring the victims of state terrorism during the Dirty War
Day of Remembrance Blog
March 24 is Argentina's Day of Remembrance for Truth and Justice (Día Nacional de la Memoria por la Verdad y la Justicia). This day is a national holiday honoring the victims of state terrorism during the Dirty War, and the date was selected because March 14, 1976 was the day the coup d'ètat that would go on to enforce state terrorism occurred. We were fortunate in being able to attend the Buenos Aires parade commemorating the 2023 Día Nacional de la Memoria, which was at the Plaza de Mayo.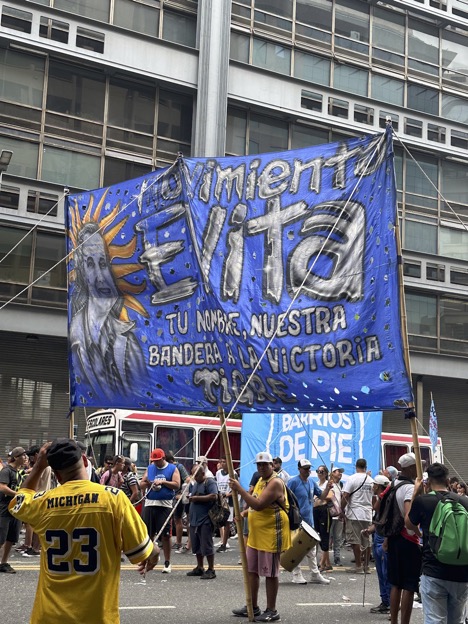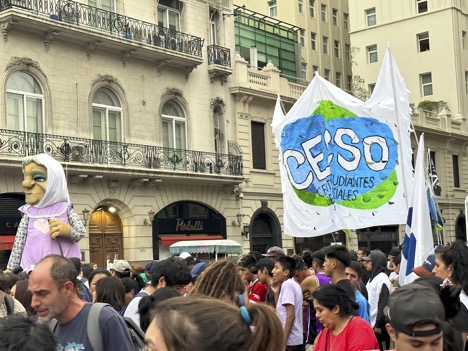 The parade float of the woman on the bottom left of the photo is a figure of a madre de plaza de Mayo. Las madres de plaza de Mayo were a group of women who publicly protested the disappearances and murders of their children during Argentina's military junta. They would march in the Plaza de Mayo weekly. They wore their children's diapers on their heads as headscarves.)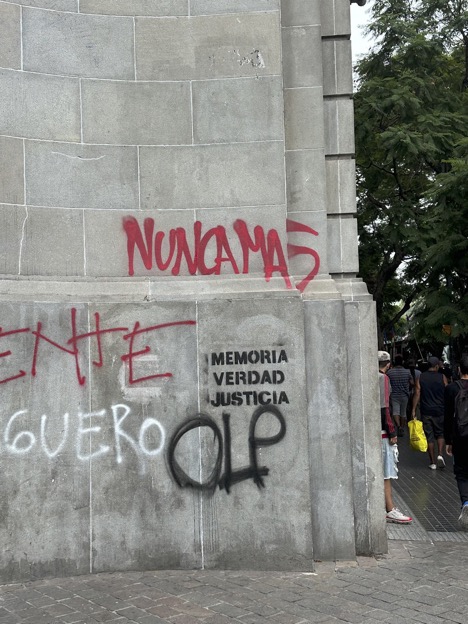 The parade and national holiday allowed the attendees to come together, reflect on, mourn, and find community. It also centered the importance of human rights, state accountability, and democracy. 
I was moved by the music I heard from attendees of the parade. The community in Buenos Aires were singing, playing instruments, and raising their voices in order to remember, speak the truth, and demand justice, and it was a honor to be able to share that space with them and listen to their songs.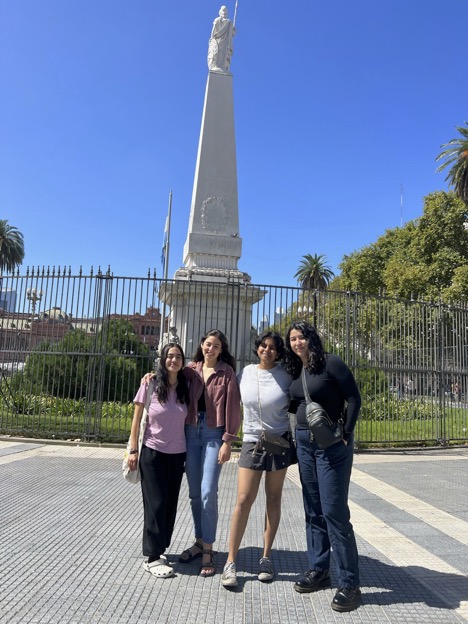 Primary Category