Human Rights Educators — USA Celebrates Excellence in Human Rights Studies and Impact
USF's Susan Katz and the International Indian Treaty Council Recognized for Decades of Human Rights Action
Quick Summary
It was wonderful to join in the celebration of a pioneer in Human Rights Education and a global indigenous human rights organization with Bay area roots last night at USF for this year's Human Rights Educators — USA award's ceremony
This year's O'Brien Prize for Individual Achievement in Human Rights Education went to Professor Susan Katz of University of San Francisco School of Education for her work creating the West Coast's leading Human Rights Education graduate program, and graduates from her program have worked with us here at UC Davis and with great success.  The organization's Impact Award went to the International Indian Treaty Council represented at the meeting by Morning Star Gali (Pitt River Tribe) who has worked faculty and students of the NAS program.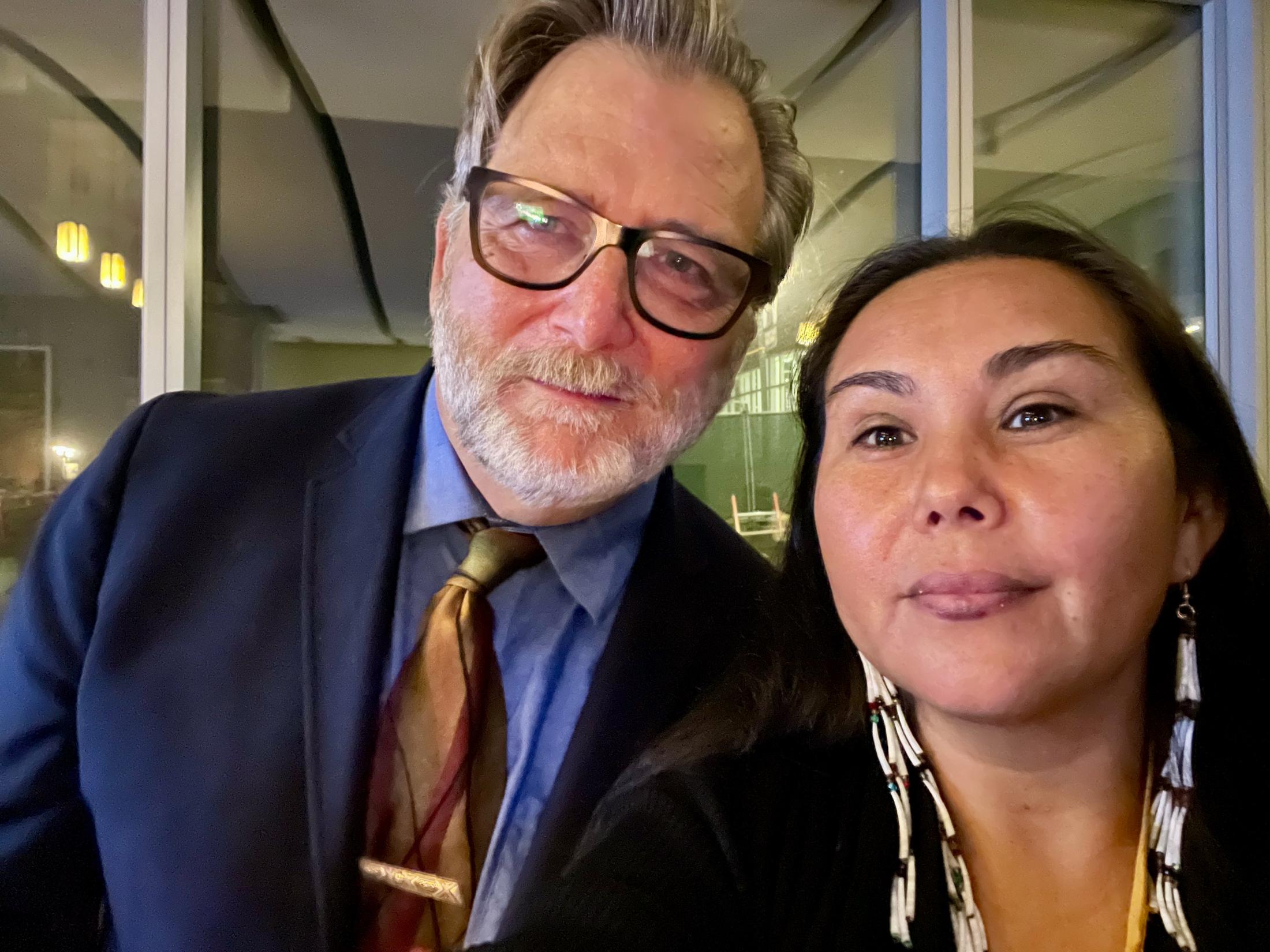 From Dr. Katz' citation: Her "personal commitment to HRE as a scholar, an advocate, and an activist has inspired a generation of students and established a rooted academic program that has deeply influenced HRE across the United States. She co-founded the first graduate program in HRE in the USA. which has served as a training ground for both activists, who bring human rights to their communities and classrooms, and professionals in the field, who have themselves become leaders and innovative researchers. USF began its doctoral concentration in HRE within the Department of International and Multicultural Education 15 years ago and launched a first-of-its kind Masters of Arts Degree Program in HRE in 2013"
I was the winner of last year's award.
HRE recognized IITC noting that "since its foundation in 1974, the IITC and its many leaders have worked in numerous capacities to further human rights training and education throughout the United States and in global arenas, including at the United Nations. In 1977, the IITC was the first Indigenous organization to receive Consultative Status with the United Nations Economic and Social Council (ECOSOC). In recognition of its long-standing and wide-ranging work within the UN system on behalf of Indigenous Peoples January, in 2011, the IITC became the first Indigenous organization to be granted full General Consultative Status at the UN."
IITC also organizes the yearly Alcatraz Thanksgiving Indigenous People's Sunrise Gathering.
Secondary Categories
Tags